Hyundai Sonata Tire Pressure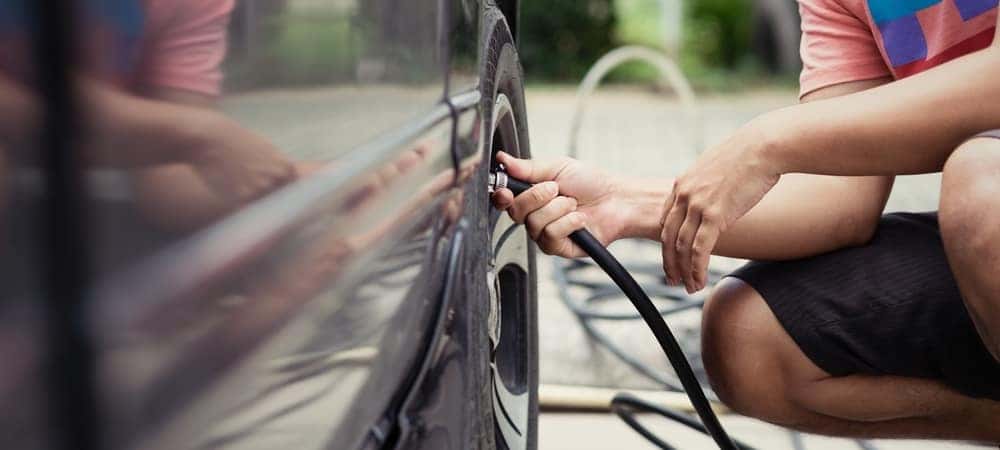 Do you know the recommended Hyundai Sonata tire pressure to maximize your car's performance? Hyundai recommends a cold tire pressure level of 34 psi on all four wheels. Keeping your tires properly inflated can have a huge impact on your vehicle's handling and fuel economy – not to mention the added bonus of avoiding pesky flat tires! Find out more about Hyundai Sonata tire pressure at Planet Hyundai near Denver to be better prepared on the roads.
Optimal Tire Pressure
The right air pressure will keep the strain off your engine, suspension, axles, and more, so it's worth the small time investment to check your tires regularly. On all four Hyundai Sonata wheels there should be a cold tire pressure level of 34 psi. Be sure to also check the compact spare tire in the back, which should have a reading of 60 psi.
Overinflation and Underinflation
What will happen if you overinflate or underinflate your tires significantly? Overinflation puts excess strain on the tire, putting you at risk of tire failure and blowout on Lakewood and Arvada roads. This can also negatively affect your traction, which can be a huge problem during those harsh winters in Colorado. Underinflation causes its own set of problems, including heat buildup and tread separation that can cause dangerous incidents on the roads. These issues are even more severe in hot weather and with high-speed driving.
Checking Your 2019 Hyundai Sonata Tire Pressure
If you can't remember the last time you checked your Hyundai Sonata tire pressure, we'll walk you through the easy process:
Locate an air compressor at any gas station and turn it on.
Locate the valve on your tire and unscrew it.
Place the air compressor nozzle over the tire's valve.
Pay attention as the PSI gauge increases. Once you reach 34 psi, remove the nozzle and replace the valve cap.
Repeat for all other tires.
Take Care of your Tires with Planet Hyundai
Head to the service department at Planet Hyundai for an inspection and make sure that your Hyundai Sonata tire pressure is up to snuff. Our talented technicians can make sure that your tires are in top shape, and they can check over any other issues while you're here. You can even schedule your service online, so get started today!